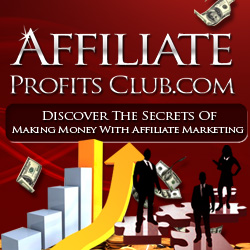 After you have chosen the ClickBank product you want to promote, you'll need to determine how you're going to promote the offer. How you do this will depend on the type of offer you are promoting. If you are unsure of what to do, take a look at what the competition is doing. You can find your competitors by doing simple search in Google for the products you are wondering about.
One way to promote the offer is to set up a review style page. When people are buying something online, they often want to see reviews of it. This helps put their mind at ease to know if it is the product for them. You have to keep in mind that if you are doing a review, you actually need to have seen the product. You can do little bit of research into other people's experiences as well, to be sure you're giving information that is as accurate as possible.
You can either purchase the product, or contact the product owner. Many product owners are more than happy to send the product to their affiliates because they know it will help bring them more sales. This is a great thing to do, because it can get quite expensive buying all the products yourself.
In addition to a review style page, you can also create a general niche site based around the product. You can add various links to the product you are promoting, and include banners that people can click on to purchase through.
One of the great things is that many product owners create affiliate centers complete with banners, articles, keywords, and more to help them sell the product. If a product owner does this for their affiliates, many things will be taken care of for you!
There are still more methods you might try! Some people are wary of setting up an entire website not knowing if the offer will convert. In this case, you might want to try your hand at a little pay per click. This is not for someone who hasn't researched PPC before, as it's easy to learn lose money if you aren't sure of what you're doing! However, if you take the time to study a little bit about PPC, you can directly link to ClickBank products to see if they will sell.
This is just the tip of the iceberg when it comes to different methods of promoting your ClickBank products. It's important to find the best way to provide individual offers, as they are not all created equal. Educating yourself on this will help you line your pockets with more cash than you probably thought possible!