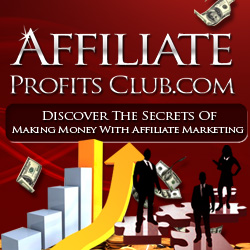 Affiliate Profits Club Membership Helps YOU With Your Affiliate Marketing
You'll discover the #1 beginner mistake — and how to avoid it so you can start making money faster!
You'll discover the simple four-step plan that puts you on the fast track to affiliate marketing success!
You'll discover the surprising reason why you should NEVER write a glowing product review — plus you'll find out what to do instead!
And more – you'll finally know how to start making REAL money with affiliate marketing!
COMPENSATION DISCLOSURE: Although this Silver Membership (regularly $97) is FREE, we earn commissions when you buy products promoted through this membership (at no additional cost to you). EARNINGS DISCLAIMER: There is no guarantee that you will make money.