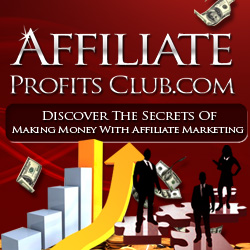 Don't be intimidated by the term "affiliate marketing ". The fact is, if you've ever recommended a movie to a friend, invite a co-worker to a great restaurant, or convinced a skeptical relative to buy a CD, you've got the basic skills needed to be an affiliate marketer.
The terms are interchangeable: referrer, affiliate, associate. The end result is the same – you find people online who are searching for a product and point them to your partner. Then they pay you a big commission. It doesn't require a lot of upfront money or time (especially relative to other lines of work), and you don't even need a website to get started! So how does it work?
Cookie Tracking
Affiliates refer visitors to the website using a unique URL provided by the partner. When the visitor moves from your website to the partners website, a cookie is placed on the computer and you get credit when they make a purchase. For physical products, your commission can be as low as 4%, but for digital products (which have more competition and usually require you to introduce visitors to the product) the commissions can be as high as 100%.
That's because the maker of the product hopes to sell other products to the customer down the line. And the customers that you give them have a lot more value than customer states get from, say, a general advertisement because those customers already proven buyers and have a relationship with the vendor. Plus, they recognize that they wouldn't have gotten this customer at all if not for your hard work.
Becoming An Affiliate
There are three ways to sign up with an affiliate partner. First, you can enroll in a website, provide your information to the partner, and become an approved affiliate. Major websites like Amazon use this method. More tight knit affiliate programs might require you to buy the product or have an invitation from the product owner in order to promote. Finally, many digital products only require an e-mail address and your name in order to get started. This is the fastest way to get started, especially if you don't already own a website that has content publicly posted.
The skills you learn as an affiliate marketer, skills like promotion, copywriting, and money management, are the same skills million dollar a year business people on and offline use to promote and sell products online. Once you've mastered these skills and put them into action, constant stress over money becomes a thing of the past.