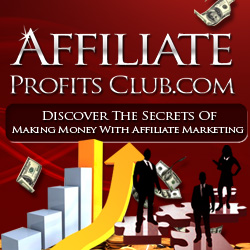 There are an incredible number of different techniques you can use to promote CPA offers. Some of these methods are easier to use than others. Still others are more costly, and will be out of reach for some people. There are also those that can be quite fun to do when done the right way! Choosing the one that is right for you is key.
One such method is to join relevant forums in the niche you have an offer in. The first thing you should do is check the forum board's rules. That's because you'll be wasting your time if you are not allowed to include a link to an offer in your signature file! Many of them will allow this — provided it is a link to your own website, and not just an affiliate offer. All you would need to do then is have a link to a landing page.
You can't expect to just come into a forum and start making money right away using spamming techniques. You need to join in the conversations and provide quality answers that will entice people to click on your link. You will not, however, directly ask them to click on your link — they will do so because they find your answers and comments so interesting and they want to learn more from you. This is a great way to build relationships, learn more about your niche, and make money at the same time.
Another thing you can do is go to sites like Yahoo Answers and look for people's questions. Sometimes they'll ask questions that are directly related to an offer you are promoting. You can give them the answers they seek and use your website (that contains your offer) as a resource link. You do need to be careful with this method so people won't report you for spamming. Remember — there's a right way to promote these kinds of offers and there is a wrong way!
Yet another campaign idea you can use is to start building a list in the niche you are interested in. Be sure the niche contains many different CPA offers, and that new ones are added quite frequently. One example of a profitable niche you could build a list in is weight loss.
What you're going to do is entice people to join a list (perhaps by giving something away for free), and then you will be able to e-mail them with new offers as you find them in your CPA networks. People will be quite excited because many of these offers are free or low-cost, and you'll reap the rewards of being able to build a relationship with people and contact them time and time again to make more money.
These ideas are enough to help you get started making money with CPA. Soon enough, you'll be a CPA expert who is able to expand on these ideas and build your online empire until you are making a great income.