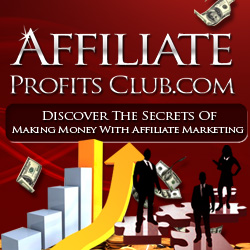 When you decide to become an affiliate marketer, you'll have the opportunity to promote many different types of products. You can promote tangible products or intangible ones. It's important to learn as much as you can about affiliate marketing in the beginning of your journey – but there's one very important thing you should make sure that you understand.
The most important part of promoting any product or service is for you to understand the terms of service or rules of the affiliate program. Each program will have their own rules, but you will see some similarities.
For example, you may see a rule that states that you can't promote their products on any site that has illegal content. Since you plan to be an honest marketer, that would be a given for you. But some of these rules go on to say that you can't have any broken links on your site – or that you can't host your site on any of the free hosting sites.
You have to carefully read the terms of service and make sure you understand the penalty if you fail to adhere to the rules. If you don't, you could lose commission by not following the rules. In some instances, you could even be barred from promoting the product. Read the terms of service thoroughly without skimming.
Amazon won't allow affiliates to promote explicit materials or include the Amazon trademark in a website URL or in any way misuse the trademark. You have to keep all of your contact information up to date – and if you move to certain states, you must let Amazon know in writing because in certain states, you aren't eligible to be an Amazon affiliate.
The terms of service also tell users that they have to have an FTC disclaimer and an Amazon disclaimer on their site. Amazon reserves the right to charge you an account maintenance fee after so many years if you're not earning enough. Also, the terms of service state that the agreement can be terminated without any reason – and if you happen to have a dispute, you agree not to go to court.
Still other sites – especially some of the ClickBank info product courses – won't allow users to promote the products using words like "scam" or to compete with them on AdWords for the name of the product.
Check the terms of service and look for anything that may be a problem for you. In some terms of service agreements, by agreeing, the user allows the service to automatically give any credit card information to third parties.