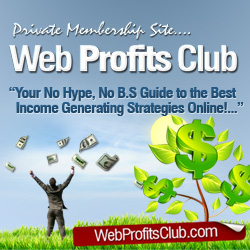 By now, you've probably already heard mention of article marketing in the past. Whether you're a beginner or a hardened expert, the fact of the matter is that article marketing is one of those techniques of internet marketing that is so popular, it's hard to not hear about it when you're in the field.
Assuming that you haven't tried your own hand at article marketing before though, you probably only have a very, very basic view of what it entails. More often than not, all that people understand about article marketing to start off with is that it involves submitting articles to article directories.
Certainly, this isn't wrong, but it is really just skimming the surface, because contrary to popular belief, there isn't just one approach to article marketing: There are two!
1. Article Marketing for Backlinks
Over the years, this type of article marketing has emerged as being an immensely popular option. As more and more search engines start to incorporate backlinks into their ranking algorithms, the necessity to continuously be building new and high quality backlinks is increasing.
So it should come as no surprise that using article submissions to get backlinks is a very useful form of article marketing.
In each article that you submit, you're allowed to have a backlink (or sometimes two) in the final part of the article. Commonly, this part is known as the resource box. Therefore, for every article that you submit, you're actually going to be gaining a backlink.
Hence the more articles are submitted, the more backlinks you gain and the better you'll do with search engines. Simple, isn't it?
2. Article Marketing for Traffic
In contrast to article marketing for backlinks, article marketing for traffic is regarded by many advanced marketers as being the more 'useful' method. To put it in easy terms, this approach uses articles to create 'streams' of traffic.
If you remember how we just talked about the backlink in the resource box of the article, well, what if the readers of that article actually were to click it? Should that happen, then you'd be getting more and more traffic to wherever that backlink points.
Of course, for this to become a reality, you'll need to convince the readers to click it, and you'll also need to take care of a number of other intricacies.
On the whole, the main advantage of using article directories in this manner is the fact that you'll be taking advantage of their existing value with search engines, and so you'll probably rank better using them than you would if you used a fresh website.
Now that we've taken you through the two main approaches of article marketing, you should definitely be able to see that there is more to it than you might've thought at first glance. Truth be told, article marketing is a powerful technique, and either one of these approaches could be used to tremendous advantage.
End of the day, all you need to do is figure out which approach is going to serve you best.