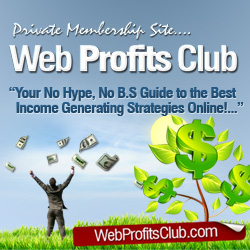 Getting articles out and getting them out quick is the name of the game when it comes to article marketing. While in other areas it might be a good thing to write pages-long articles that really delve deep into a topic, with article marketing the one rule you want to follow is this: Keep it short, sweet, and simple.
Due to that, you might have heard that the commonly advocated method is to use three points in your article. However, the problem with that is that you need to properly choose and flesh out these three points for them to be of any use to you.
Bearing this in mind, let's see how we do just that:
1. Choosing 3 facts for an article
Selecting the facts that you're going to use in your article is important. By the time you get round to it, you should already have a topic in mind, and so you'll obviously want 3 facts that are related to it.
Apart from that though, if you can get your 3 facts to tie in to each other in some way, then you'll find that it is easier for you to link them. For example, this article is about creating a 3-point article, and it has two 'main' facts to it, i.e. choosing the facts, and then fleshing them out.
By now you should see how the two facts link to each other, seeing as one forms the basis for the next. Thus, connecting them is easy and the article is able to 'flow' in a much better fashion than it otherwise would.
When you source your facts, head over to article directories, Wikipedia, or even just a search engine and see what you can find. From the wealth of information available, you should have no problem finding 3 ideal facts for you to use.
2. Fleshing out the 3 facts
Taking the facts that you've chosen and writing them out is a skill that can take time to master, but the one rule to follow is this: Explain each fact clearly.
Remember that your role is to provide information to your readers, and so you want them to be able to understand the points you're putting across. As such, the onus is on you to explain each one in a manner that they're going to be able to understand and appreciate.
Finally, at the conclusion, you should draw all the facts you've presented together, and let the reader know exactly what they mean.
With practice, you'll find that writing a 3-point article is really pretty easy, and some people have been known to be able to churn up an article in minutes! Once you're at that level, you should have no problems getting out articles fast enough to easily carry out article marketing.
And once you can do that, you'll find that you're able to get traffic and boost your search engine rankings with no problems.