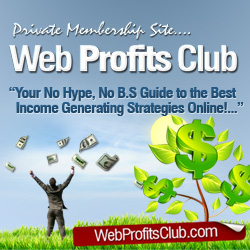 Building up tons and tons of backlinks with article marketing is certainly something that is not only feasible, but even recommended. Knowing how much importance various search engines place in backlinks now, it is certainly advisable that you do everything in your power to ensure that you have as many as you can gather.
And article marketing is the key to achieving that.
However the mistake that many people make when they start to build up backlinks through article marketing is the simple fact that they don't think it through fully. Due to that, many end up wasting a lot of time on efforts that really aren't going to produce the right type of results, i.e. the kind that will get you a lot of attention with search engines.
If you know the considerations and factors behind building backlinks through article marketing though, you should be able to streamline your efforts, and find that you're accomplishing more, in less time.
In many ways, the main factor that underlines this entire instance is a simple one: Not all backlinks are equal.
By now, you should know that the manner in which you're going to be building up backlinks is by submitting articles that contain a link leading back to your own website in the resource box. So, when article directories publish these articles, you'll gain a backlink for each article published.
However the 'value' of that backlink ties into something else entirely. Search engines are prone to evaluating each and every backlink and deciding how much it is worth based on a variety of factors.
Some of these include:
1. The 'rank' of the page from which the backlink comes from
2. The 'relevancy' of the page to the content that the link leads to
Naturally, for you, as a marketer, evaluating both of these factors is not an exact science. Some search engines, such as Google, have readily accessible ranking systems (called Page Rank) that will act as a great starting point. Others however, most notably, Yahoo, hide their ranking systems from the public view.
All in all, this means that you're going to have to rely on a combination of guesswork and what information you have available (i.e. Google's Page Rank) to determine how valuable your backlink could be.
Seeing as the relevancy is going to be supplied by the content that you're writing itself, that's less of a worry, and so the main focus should be to concentrate on those article directories that have a high rank. That way, any and all backlinks you obtain will be far more valuable than otherwise.
End of the day, if you can get a lot of highly valued backlinks, you'll find that the results you obtain in terms of your own search engine rankings, is going to be very much amplified. Even a few links from very highly valued websites are worth more than a score of lesser backlinks.
Be sure to keep these factors and considerations in mind, and you'll find that your article marketing for backlinks is more successful than you probably imagined!