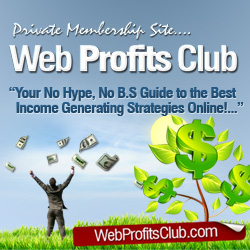 Building up backlinks through article marketing is something that many marketers do at some point or other. To put it simply, there are few other methods that offer such an easy way to build up many backlinks without having to jump through numerous hoops to do so.
But if you're just starting out down this road, then you're probably not yet taking advantage of the full potential of article marketing to build backlinks. Most marketers don't, to be honest, until they're very well advanced in their efforts already.
Needless to say, you'll want to make every hour you put into your work count as much as possible though, so here's the best ways for you to cash in on the full value of your backlinks:
1. Use keyword-rich anchor text
Heard of 'anchor text' before? Really, it's just the blue underlined text that links back to your website, or in other words, the words that are used as the link itself.
However what many marketers don't realize is that the anchor text that you use actually plays a role in the value of the backlink. It all ties in to a concept called 'relevancy', which is part and parcel of how search engines evaluate backlinks.
Ensuring that you have keyword-rich anchor text will mean that search engines associate your website with that keyword, giving you credit for it and providing you with a valuable edge over your competition.
2. Mass-submitting articles
Once you've written an article and submitted it to an article directory, what then? Sure, you have one backlink, but are you going to let the article you've written be used for just that?
One good way to make full use of your articles is to submit them to as many article directories as you can. Each one that is published will then give you a valuable backlink in turn, increasing your yield from a single article.
If you like, you could look into specialized pieces of software and even certain paid services that will help you do this quickly, easily, and almost entirely on autopilot. That way you'll save time with your submissions.
3. Use as many backlinks as possible
Some article directories allow three backlinks, but most allow at least two. If you can, be sure to use as many as possible, because each one will help you with your efforts.
To go about it in a good way, use one link to link to your main website, and another to link to a related article or page of your choosing. That way, your main website will be boosted from each article, while you also get to choose a different additional page to boost too.
Together, these three tips should help you to get the most out of your articles. Cashing in on backlinks and maximizing what you get out of each and every article that you submit is part and parcel of streamlining your efforts, and will ensure that you make every second that you spend with your article marketing count!