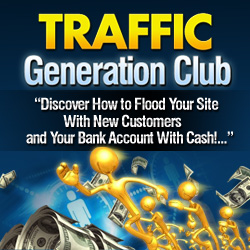 You've probably seen someone drive by with a big magnet on the side of their car that tells the world to check out www.somewebsite.com. Or you've seen someone wearing a shirt with their favorite website on it. Why not you? Are you ready to tell the world (even the people in your day to day life) about your business? I hope the answer is "yes"!
Options for Your Car
You can find bumper stickers, license plate holders and large magnets that can be customized with your logo.
Options for Clothing
You can find dog t-shirts (seriously), baby and kids clothes, hoodies and even boxer shorts with your business logo.
Hot Tip:
If you're a terrible driver, you may want to pass on the whole car-logo thing. Otherwise, you might get a nasty email from your website saying "You cut me off on 12th and Clark Street". And no one wants to deal with that. Either take driving lessons or hold off on the car-logo.
And, if you're driving around in a Saturn, let me give you a tip –the magnets don't stick. It's a plastic car. You may want to choose a bumper sticker or customized license plate holder instead.
What Not to Wear
If your logo is unprofessional, then spruce it up a bit before turning it into something you'd wear in public. You can find excellent graphic designers online. Just ask a friend for a recommendation.
How to Best Benefit from This Type of Marketing
If you sponsor a contest, or charity event, donate a logo item, when it is appropriate.
If it's an event for working people, offer some mugs.
Is the contest for new moms? Donate a onsie.
Are you targeting pet-lovers? Raffle off a dog t-shirt.
Give them something that will benefit your business in the long run. Of course, you can always offer a gift certificate for your business in addition to the logo item if the event is expecting a larger gift.
Or host a contest on your own website and have a portion of the prizes have your logo on them. You'll gain loyal visitors and you'll get your logo some exposure in different circles.
[do_widget id=text-63]