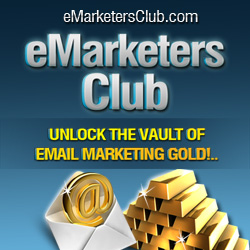 Your email signature file is the little blurb at the end of all the emails that you send. The point of having a signature file in each of your emails is to drive traffic to your websites.
What not to do.
If you have multiple businesses try to control yourself. Don't list 3-5 websites in your signature file or you'll just confuse and overwhelm anyone who receives your email.
Pretty please, don't say "Ask me about my ….". No one will.
Also, don't speak jargon. You may know what a "flipper-doobie" is, but I have no idea.
How do you write an effective signature file?
The goal with your signature file is to get them to click, right? So, spend at least as much time on your signature file as you would writing an ad.
Of course, you'll want to include your name and website. But, other than that, what should you include?
First of all, say what you offer. No one will click through a link if they have no idea where it'll take them. If your link is something non-descriptive, then include the benefits they'll receive by coming to your website like "Bringing you the tastiest Beef Jerky on the Web".
Got a Bribe?
A little bribery never hurt anyone. Here are a few ways you can incorporate a little bribery into your signature line.
A special offer: If you have a discount, by all means, include it. Just be sure that special is on the main page of your website and very obvious to make sure your potential customer does not feel misled. You don't want them to think you pulled the old "bait and switch" now do you? Plus, a confused mind always says "no" so, if they run into any roadblocks, they'll click on that little red "x" and be on their way.
A freebie: The only thing better than a special offer is a freebie. Got one? Spread the word! If you don't have a freebie, then create on. Write a special report or record an audio and give it away on your website to those who sign up for your mailing list. Your visitors will feel appreciated and you can grow your newsletter list.