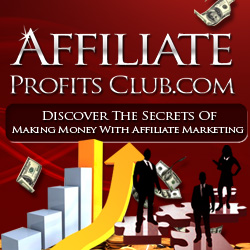 Finding a good affiliate marketing program can be the closest thing to plug and play business in Internet marketing. Think about it this way, not only do you have a great product and sales letter, but the very well planned programs are jammed with ready-to-go support materials.
These can include banner ads of all shapes and sizes, text links, ready-to-go emails, blog posts, and even a short report that the affiliate can use as a freebie incentive for auto responder sign-ups. You can certainly make your own, but why do that if you can find a set up already to go?
It pays to look into the affiliate programs simply because a good one saves you time not having to design and write all of the promotional materials. Even the blog posts just need to be tweaked a bit to make them different from others like them.
Aside from that, many top product owners run contests between affiliates just to make it interesting. These incentives can range from gift certificates to actual gifts like computer software or even flat screen TVs.
To find out if a certain product has an affiliate program, you do one of three things: look for a link either at the top or at the very bottom of the page that says "affiliates" or "partners" and click. Or you can type into Google "the name of the product + affiliate program" and if there is an affiliate program it should return near the top of the list. And of course, check out places like ClickBank or PayDotCom to see if it's listed.
It will save you time and money in the end if you take the time to look for a strong affiliate marketing program.