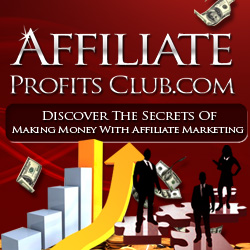 If you have your own product, launching an affiliate program is a necessity if you want to reach your full profit potential. Even if you manage to control a massive 10% of your entire niche market on your own, that still leaves 90% of that niche's traffic on the table.
By setting up an affiliate program, you can harness the power of having other people make money for you. Instead of spending your time promoting your product, you can let other people do it for you while you spend your time forming JV partnerships, developing new product ideas, getting new products created, and taking care of other tasks to grow your business.
There are many ways to set up an affiliate program. Which one you choose will probably depend on what type of product you're selling, and where you're located in the world. A lot of people purchase affiliate scripts that allow them to run their own affiliate program through PayPal.
But PayPal doesn't allow users from many countries, and if you live in one of those countries, you'll have to find a different solution. If you're selling physical products like shoes or books, you might go through Commission Junction.
Located at www.cj.com, Commission Junction is one of the largest affiliate systems in the world. They may be a little complex to set up, and they have certain rules you'll have to comply with, but they have a huge database of affiliates ready and waiting to promote your products.
If you're selling digital products like software or eBooks, you might want to go through ClickBank. ClickBank is the world's largest seller of eBooks and other digital products. They make it extremely easy to run an affiliate program, and they take care of almost everything for you.
They handle the billing for you, they handle customer refund requests, and they can even handle some of your customer service questions. They'll even pay your affiliates for you. ClickBank does take a percentage of your sales, so if you're paying your affiliates a 50% commission, you'll be making quite a bit less than 50% yourself, because of ClickBank's fees.
They also charge $49 up front to approve your product before you're allowed to sell through them. But you'll have fees with any billing solution. After all, they have to make money somehow.
An alternative to ClickBank is PayDotCom. PayDotCom is very similar to ClickBank, but with a few differences. With PayDotCom, you currently don't have to pay an upfront fee to sell a single product through them.
The money also goes to your PayPal account, which can be another big benefit. But for people without PayPal accounts, PayDotCom isn't going to work. You need a PayPal account to be paid, and you'll also have to pay your affiliates out of your PayPal account, as well.
Another easy solution for selling digital products is e-Junkie. E-Junkie has an affiliate program built in, and they also host your product downloads. They're very inexpensive to use, charging a monthly fee rather than high percentages.
But not as many affiliates promote products through e-Junkie as through ClickBank or PayDotCom. Running your affiliate program can be very simple with a hosted solution. You might be tempted to use a script you host yourself, but it's probably better to leave it to the pros.
Don't forget to create an affiliate toolbox, too! In order for your affiliate force to make sales, they'll need readymade marketing materials such as banners, buttons, eCovers, emails, and articles they can use.