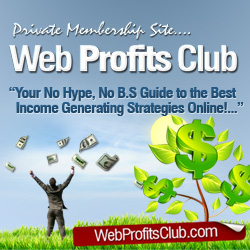 As an online entrepreneur, you're going to be working ultra hard to keep costs down and profits up. Internet article marketing can help you generate the kind of traffic volume you want, without forcing you to pay a penny for advertising.
If you've ever lost your shirt with Pay Per Click marketing, you'll appreciate how cost effective article marketing is by comparison – all it costs you is time and effort – no money.
Paid traffic used to be highly touted by marketers who liked the instant results it offered. But these days, Googlebots scan and index sites quickly – often within minutes, so you can start seeing traffic from a keyword-relevant article just as fast.
On the Internet, article marketing is something anyone can do. You don't have to have special access to an article directory. Some sites are stricter about what kind of content they'll accept, banning certain topics or requiring a specific level of skill, but others leave the door wide open for anyone of any skill or in any niche to submit content.
Because it doesn't cost anything, you don't have to worry about budgeting for your article marketing efforts – unless you enlist the help of a freelancer service provider who can ghostwrite the articles for you.
Some people even invest a small amount ($1 per page in many instances), to grab some Private Label Rights content that they can then edit and use as their own in many article directories.
But if you do it yourself from scratch, article marketing will cost you nothing. See how many articles you can create with the time you have available and then test the waters in a few different directories to see what kind of results you get.
Try some of the stricter directories like EzineArticles.com, but also submit to easy going directories like GoArticles or Xomba.com. You may see that one site in particular helps you rank better for your niche keywords than other sites.
Once you have some testing results, you can focus your article marketing campaigns on the sites that provide you with the best return on your investment of time and energy. And if you aren't getting any results anywhere, it may be a sign that you need help.
If traffic to your article submissions is slow, it could be a clue that you need assistance understanding the search engine optimization of your articles. With good SEO, your content will be easily found by human and search bot visitors alike.
If traffic is flowing but you're not seeing any click throughs or conversions, then you'll need to dig deeper to see if the problem lies in your article writing or in the sales copy of the product you've linked to in your Internet article marketing campaign.