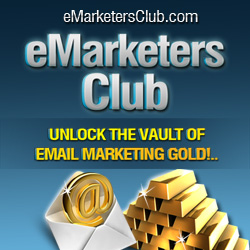 By Michael Green
Full Title: THE NEWSLETTER EXPLOSION How To Write A Newsletter Without Doing ALL The Hard Work!
Newsletters have become an increasingly popular way to communicate and it isn't hard to see why.
Back in the days when printing was the only method of publishing a newsletter, the rules were different.
The production costs (print & distribution) were high and this excluded many people from producing their own newsletters.
But with the Internet and Email, the rules have completely changed…
Nowadays newsletters are incredibly cheap to produce and distribute over the Net. This fact has led to an explosion in the number of titles. And whilst it's impossible to know precisely, one recent credible estimate said that there are between 3 and 400,000 newsletter titles published on the web and via email each month!
OBSCURE INTEREST GROUPS NOW HAVE THEIR OWN NEWSLETTERS
The ultra low cost of producing a newsletter, combined with the global nature of the Internet, has meant that any band of people with an obscure minority interest can now viably publish their own newsletter.
Hence most Internet newsletters have a distribution of less than a thousand and many have memberships in the low hundreds or less.
THOUSANDS OF NEW NEWSLETTER EDITORS
But the explosion in newsletter titles has led to a whole band of first-time newsletter editors.
Many of them are home based. Nearly all of them under-resourced for the writing task ahead.
So here's one useful tip that during my lengthy newsletter editing career, I've used successfully many hundreds of times. I call it:
"How To Write A Newsletter Without Doing ALL The Hard Work"
One of the greatest challenges for any newsletter editor is not as the job title suggests 'editing', but finding or producing the content.
Some people view newsletter editors in the same light as magazine editors. Nice comparison; shame it just isn't true!
You see a magazine editor probably has a sub-editor, a photographer, a picture editor and a number of reporters or feature writers. They probably still complain that they are badly under-resourced. But they are not compared with you of course.
So you've got to learn a few shortcuts! Here's one to start with:
CONDUCT AN INTERVIEW AND TAPE IT.
Get hold of a key member of staff, head of the sailing club, whoever is appropriate to your newsletter. Tell them that you know that there's an audience out there who would just love to hear about his/her views and that you're coming down to do an interview (this can be done over the phone if need be).
Now set your Voice Recorder, Answering Machine or Dictaphone running and ask the key questions you know your readership is waiting to hear the answers to.
Remember to ask the open ended questions. Those are the ones starting with; who, what, why, when, where and how.
Remember you want to keep the content as interesting as possible. And there's nothing more interesting to the reader than hearing about something that answers a problem that they have. So keep the interview rich in problem solving and benefits and you can't go far wrong.
When you've finished the interview off you go with say 20-30 minutes of recording and your job is simply to play it back and write it out, editing as you go.
Good luck,
Michael Green
ABOUT THE AUTHOR
© How To Corporation. All rights reserved.
The author Michael Green has developed a TOOLKIT called "How To Write A Newsletter". It comes complete with hundreds of Copyright Free Articles, DTP Templates, a How To Manual and lots more. A must for all Newsletter Editors! Check out How To Write A Newsletter.