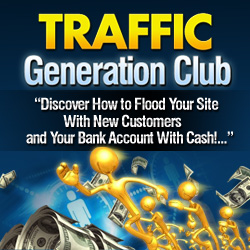 You've seen why your local business simply must have a website to stay competitive in today's digital, online world. And now you also know that simply putting up a website isn't enough; your company's website has got to show up very high in Google's search results, or you're just spinning your wheels and throwing money down the drain. So how do you get a website that's going to rank high in Google?
Well, there are countless people you could contact in your town to build you a website. You can even go on the INTERNET and find thousands more all over America who would gladly perform web design services for you. Some will charge you several hundred dollars, at a minimum, while many will want several thousand to create and put up your site. But, and this is the important part, not one out of a hundred of them will know anything about building you a website that gets you into Google's top rankings.
See, web designers, especially the ones who aren't working for huge companies, have learned (or taught themselves) to make websites that look good. And many of them are very good at it, and they can build you an awesome looking website with all the latest bells and whistles. You'll be impressed, and when you show it to your friends, they'll be even more impressed. No doubt about it, you'll have one really, really cool website.
And you won't get any customers because you won't place high in Google's search results.
And that's all there is to it. I'm simply telling you how it is.
Why? Because Google doesn't rank sites by how snazzy they are. Google doesn't care which site has the coolest rotating jpegs, the most innovative use of audio files, the most creative use of Flash software, or the prettiest pictures. Or any of that stuff that "professional" web designers like to show off with and charge you big bucks for. In fact, not only does that stuff not help your ranking in Google, much of it can have an extremely negative effect on your ranking. It's the last thing you want to do if you're looking for customers for your local business on the INTERNET.
So what does Google look for? Websites that Google's software judges to be highly relevant to the search term. When people search for "Chicago antique store" Google wants to show them information they'll find useful. They'll direct them to sites that Google's software thinks are the best matches for "Chicago antique store", not the ones with the cutest animated cartoons.
And there are ways of building a website that Google likes. Likes a lot. It's called "optimizing". When you build your website, optimize both the underlying code, and the contents of the website to rank high in Google's search results. Very high. And guess what? The higher up your website is in Google's ranking, the easier it to stay there, because more people will be clicking on your site. And that will tell Google's "spiders" that your site is even more relevant. When you build a Top Ranked Website, you go right to the top, and you stay there.
And there's even better news. Most web designers are going to want several thousand dollars to build you a website. But that's not necessary at all. With WordPress, you can build a really nice looking website that ranks high in Google and pulls in leads and customers for free. There's no need to spend five grand or more on a website that blows people away with its design. That's not what a local business website is for, anyway. It's to get you more customers so you can make more money.
In a short time, you can have a nice looking website that's top ranked by Google, and that is going to give you more visibility, more customers and brings you tons of leads and customers.
[do_widget id=text-63]