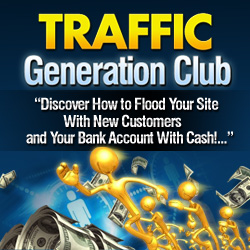 Branding yourself correctly may be one of the best ways to get repeat traffic.
What Is Branding?
Branding means to mark and solidify an identity for yourself or your business.
For instance, what do you think of when I say these words?
Golden Arches – McDonalds
Finger Lickin' Good – KFC
Where's the Beef? – Wendys
What image does that bring to mind?
Golden Arches – Timelessness
Finger Lickin' Good – Chicken so good you need to lick the juice off.
Where's the Beef? – An elderly lady's wise observation that the competitors do not put as much meat on their buns as Wendy's does.
How can Branding help you get traffic?
If you are consistent in your business as THE person who knows about this topic, you'll start being branded as the person to go to.
Many online business people try to do everything immediately and end up being branded with nothing. Oftentimes it takes an outsider to say "Hey, you're really good at this…" before the person will recognize his or her own brand and run with it.
How do you Begin?
First of all, look at what you enjoy doing. Then, ask your friends and business associates what they think of when they think of you. If they say "You're the person who knows a lot about growing roses", then maybe you should run with that.
This also applies in Direct Sales. If you keep switching businesses and run from one to another, then no one will contact you when they need to reorder. Or, if they do, they'll start with "Are you still doing that business?" That's a hobby mentality, not a business mentality. If you want to be known as the best Tupperware lady in the business, then you can't have ten other businesses you're trying to promote at the same time. Run with the one you love and don't look back. You'll see how many people contact YOU for orders when they need them, because YOU stood the test of time while other reps ran off to the next best thing. It's branding that will bring you business.
[do_widget id=text-63]