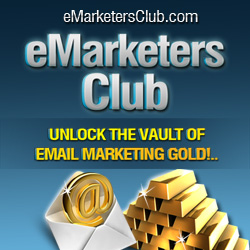 The best outcome of your first online marketing campaign is a big response. The worst outcome is being overwhelmed by thousands of responses awaiting your response. Online buyers expect instant response to their information requests.
So not only will you frustrate your potential clients, but you'll wear yourself out trying to handle this alone. That's where you hire the inexhaustible personal assistant, the autoresponder. Just set up your autoresponder to perform all of the tasks you need, and then you're free to move on to the next campaign.
The autoresponder catches those email requests and in a split second sends information back. You can set the autoresponder to actually sound personal by sending the friendly, welcoming note that you wrote.
The autoresponder also captures the email information of prospects or buyers. That's absolute gold for building your email list. Smart Internet marketers use this list to stay in touch on a regular basis.
No, you don't have to irritate with daily emails. But you do want to give them a "sneak preview" and pre-sale buying opportunity for your new product along with many free tips. Another great use of the autoresponder is to send regular newsletters.
Offering a free niche market newsletter helps you get those valuable email opt-ins. Some prospects want to learn more about your product before buying. The newsletter is a tool for developing trust with potential buyers.
The fact is that buyers would rather choose products from trusted sources than take a chance on the unknown, so keep the relationship solid with regular, meaningful communication. Your autoresponder can handle multiple lists and different messages.
That gives you a way to tailor the email to prospects for each product. One of the biggest mistakes that marketers make is failing to target the message for each product prospect. They get lazy, write one message and one thank you note and then move on.
The autoresponder is capable of so much more work for you. Give each list a distinct name that relates to the product so that you can easily identify the list. If the autoresponder tool seems daunting, take time to view the tutorials.
Even if you have an active list under management, scan the tutorials to see if there are new tricks you can learn for maximizing the effectiveness of your autoresponder emails. Keep your electronic personal assistant busy and you'll make more money online with less effort.