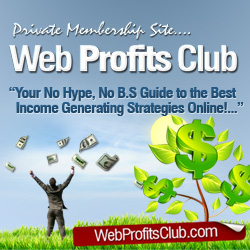 Marketing with articles is a simple and effective way to generate long-term traffic to your website. It doesn't matter what kind of site you have, article marketing can bring you a stream of visitors for years to come.
What is article marketing?
Article marketing is writing content for other websites. You write a useful article on a topic related to your website, and offer it for other website owners to publish on their websites, blogs, or in their newsletters. There is only one requirement – that they include your author bio (a blurb about your and your website) at the end when publishing your article.
Not only do you receive links to your website each time your article is published, but other website owners begin to seriously consider you as an expert in your field and may contact you for interviews or joint ventures.
And, the best part is that it is free if you write and submit the articles yourself (or it's cheap to outsource it).
How do you start article marketing?
First, write an article between 300-700 words long. Choose a topic related to the theme of your website. Writing articles that appeal to your target market will ensure that you'll receive visitors who are interested in your website before they click.
A few Article Writing Tips:
Make sure your article is well-written and informative (NOT an advertisement).
Proof read your article for typos and grammatical errors.
Then, include your author bio at the end with your URL included.
A few Resource Box Tips:
Be sure to include the full http:// portion of your website URL to make the link active.
Limit the resource box to only one or two links. If you get greedy, many publishers will pass on your article.
Submit your Article
Here, you have several options. You can develop a relationship with another website owner as a columnist, and provide your articles to that publisher on a regular basis. This can be a win-win for both of you – and get you a following of readers.
Or, you can submit your article to websites like EzineArticles.com and Isnare.com and hope that other publishers will find them and publish them. If you choose this route, read the guidelines and terms of service at the article directories before submitting.
Then, do it all over again. The number one mistake made by many website owners is to write one article and obsess over it. We suggest that, once your first article is written, move on to your next. Repeat, repeat, repeat.