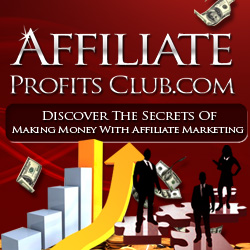 When Google Plus first launched, people didn't know what to make of it. Would it be the final nail in the coffin of Facebook and Twitter? Would it flounder like so many other Google pet projects?
Actually, neither of those scenarios has come true. Google's growing and gaining steady fans as more and more people learn how to use it and enjoy the various features they include – like hangouts where you can get on webcam with other like-minded people and talk live.
Affiliates have now begun using Google Plus and there's a wonderful way you can increase your clickthroughs in the search engines results pages – even if you don't own those all-important top two spots that typically bring in the most traffic.
It's called Google Authorship – and if you've ever gone to Google and conducted a search where the results show a thumbnail headshot image with someone's results, then you've seen it in action.
Because not many people know how to use Google Plus and Google Authorship, your links will almost always stand out and draw the eye of the reader in to your link – even if it's #7 on the list.
Google makes it easy to connect your affiliate blog to your Google Plus account so that whenever someone searches for something you have reviewed on your blog, they won't just see the title, tagline and link to your page – but a small image of you – the author – too!
You have to make sure that your Google Plus name matches the byline you use on your blog. You also have to have an email address connected to the domain that your blog rests on.
So for example, if your name is John Doe and you have a blog called Top10Bikes.com, then you'll want an email address that you can verify like johndoe@top10bikes.com so that Google knows you're the true author of that account.
The email address is added to your work section of the Google Plus profile. The link to the domain is added to the Contributor section of your profile. Once it's all set up, you will see the system automatically begin showcasing your authorship with all of the links that get indexed.
On Google Plus, when you share something directly with that audience, you'll have the opportunity to provide a link to your blog or directly to the product using your affiliate URL. People can "Plus One" it or share it virally. Make sure you write compelling descriptions and personalize it to get better conversions.