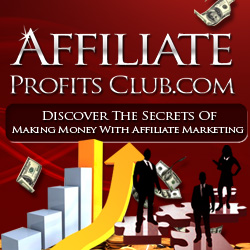 Is your affiliate marketing site mobile-friendly? Not many are. If someone goes to your website from their iPad or iPhone, it should have a mobile option for them to see. This allows them to read the content easily so they don't have to squint or manually expand the screen from section to section.
Many people are replacing the use of home PCs with mobile devices. The numbers are still in favor of home personal computers, but the use of mobile technology is growing at a fast rate.
If you're promoting tangible items, it can increase sales. People want to shop and compare prices, or find items for sale that they can't find locally. So let's say a mother wanted the latest Monster High doll for her little girl.
She is in her local Walmart or Target store, but they're all sold out. She desperately wants this for her daughter, so right in the aisles, before she buys a substitute doll, she takes a chance on seeing if it's for sale online.
She Googles the name of the Monster High doll and lands on your affiliate toy review site where you've just written a review about this doll, pointing her in the direction of Amazon and its free shipping option. She orders it instantly – thanks to your mobile-enabled site option.
Holiday shopping season means an increased mobile demand, too. This is the time of year when there is always a sold out sign hovering where the most in-demand items were once shelved.
People can comparison shop for price bargains, get Black Friday and Cyber Monday sales on your mobile-friendly domain while also getting local bargains offline. But it's not just tangible items that sell well on mobile devices.
As an affiliate, you might get into things that mobile users often buy on their devices. This includes things such as eBooks and ringtones. Sometimes they'll buy a mobile app and you can earn a commission for it.
There are some free tools that help you take your site mobile in an instant. WP Touch is one plugin that's free where you can instantly activate it and turn your site into a mobile-friendly entity.
Or, you can invest in the specific design of a mobile-friendly option customized for your domain. These prices vary, but you want to make sure that it doesn't create any errors for those wanting to use your site from a PC if they choose that option.