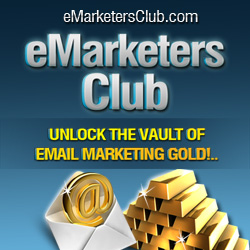 Regardless of whether you're new to marketing or you've been around for years, you've inevitably heard the term "squeeze page." You may also have heard the term "landing page."
Sometimes, they're one and the same, but a landing page can be anywhere that the customer enters your site. A squeeze page can be used as a landing page and that's what smart marketers do.
On the squeeze page will be a way for them to put in their email address in order to get a free bonus product or to sign up for a newsletter. That's what an opt in box is on a website. That's the very purpose of the squeeze page. You want a way to have further communication with the people who visit your site.
To set up a squeeze page, you need to make sure that it does what it was created to do and that is to help you build a solid email list. This page is where you want some action to take place.
This is also the page where you need to make sure that you make it worth the visitor's time if they opt in. The text for your squeeze page should not have a lot of sales copy. You want one or two headlines that draw attention and capture interest.
You also want to talk about how you or your product can make their lives better, using a shortlist of the top bullet points that will convince them to share their name and email address.
Keep in mind as you write, what your squeeze page should do for you – give you a way to further contact the people who visit your site. If you have a lot of site traffic but people aren't opting in, then you need to revamp your squeeze page and begin testing various elements from the headlines to the bullet points to the offer – even down to the color scheme of the squeeze page.
The squeeze page should keep everything "above the fold." This means that there's no scrolling required to see all of the copy on your site. You want the opt in box visible. This isn't the place to try to convince them to buy something – that's what the sales letter will do when you direct them there once they're confirmed as a subscriber to your list.
For your offer, try testing a variety of items to see which helps you build your list better. It might be a simple 5-page report. Or it could be the promise of weekly newsletters. Split test to see which one works and then tweak it until it performs at its very best.
And don't forget to add the opt in box to other pages, such as your blog. Just add a text widget to the sidebar of your blog and paste the opt in HTML code into that area, ensuring the width and height works well for your blog theme. And always make sure you test the opt in boxes to see if they're working properly.