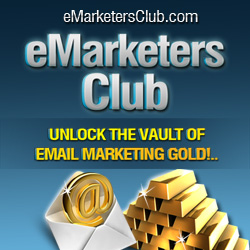 An ecourse is an email series that goes out over the course of several days.
You may have signed up for a "Free 7 day course on How to Cook Healthy Foods for your Family" or "Five Days to a Well-Trained Dog". If so, you signed up for an e-course. You received day 1 while other people may have been receiving day 3 or day 7. The emails are in sequence to be sent in order as people sign up, whether the person signs up today or next year.
How can an ecourse help you get traffic?
An ecourse is much like a newsletter, except it is prewritten and goes out on a schedule without any extra work from you — assuming you set it up properly. Your visitors are receiving multiple messages that send them back to your website — giving you repeat visitors. You already know these visitors are interested in your products or services or they wouldn't have signed up for more information. Therefore an ecourse is one of the best marketing tools there is for generating web traffic and converting those potential customers into buying customers.
How can you create an ecourse?
You may think that it's difficult to set up an ecourse… and it would be if there wasn't a tool already designed to do all the work for you. It's called an autoresponder and it will automatically send your series of messages for you after you set it up.
Choosing an Autoresponder
A good autoresponder will provide you with a signup box for your website with a field to enter name and email address.
It will offer multiple lists and be able to handle many subscribers.
It will also follow the CAN-SPAM Act of 2003 requirements and will have optimum deliverability.
Any autoresponder worth looking into will also have great customer service and video tutorials.
Definitely do your research and sign up for a free trial before committing to any one in particular.
From there, you set up day 1 through the final day. Of course, you'll want to continue to stay in touch with your subscribers in the long run, so you may wish to add more follow-up messages to your ecourse over time.